The picturesque and charming city of Almora will soon open her doors - to a new beginning. Almora will shortly have a mall that will bring the people of this city closer to their aspirations.

Raghunath Citymall is centrally-located at the Mall road. Spread over 1.25 acre, the proposed development is the first high-end modern commercial complex in Almora. The mall intends to fill the gap for a prime commercial establishment that Almora needs, in order to experience modern living that has changed the rest of the world. The development aims to provide contemporary shopping facilities and recreational avenues to this traditional yet evolving city.

The mall's endeavour is to become the city's newest and most prominent landmark and a prime-time commercial hub that would feature affordable and futuristic office spaces, with vibrant retail and leisure opportunities. Backed with state-of-the-art infrastructure management services, the mall will offer an exceptional and fulfilling experience to everyone and for every need - shopping, dinning, entertainment, business, leisure and hospitality.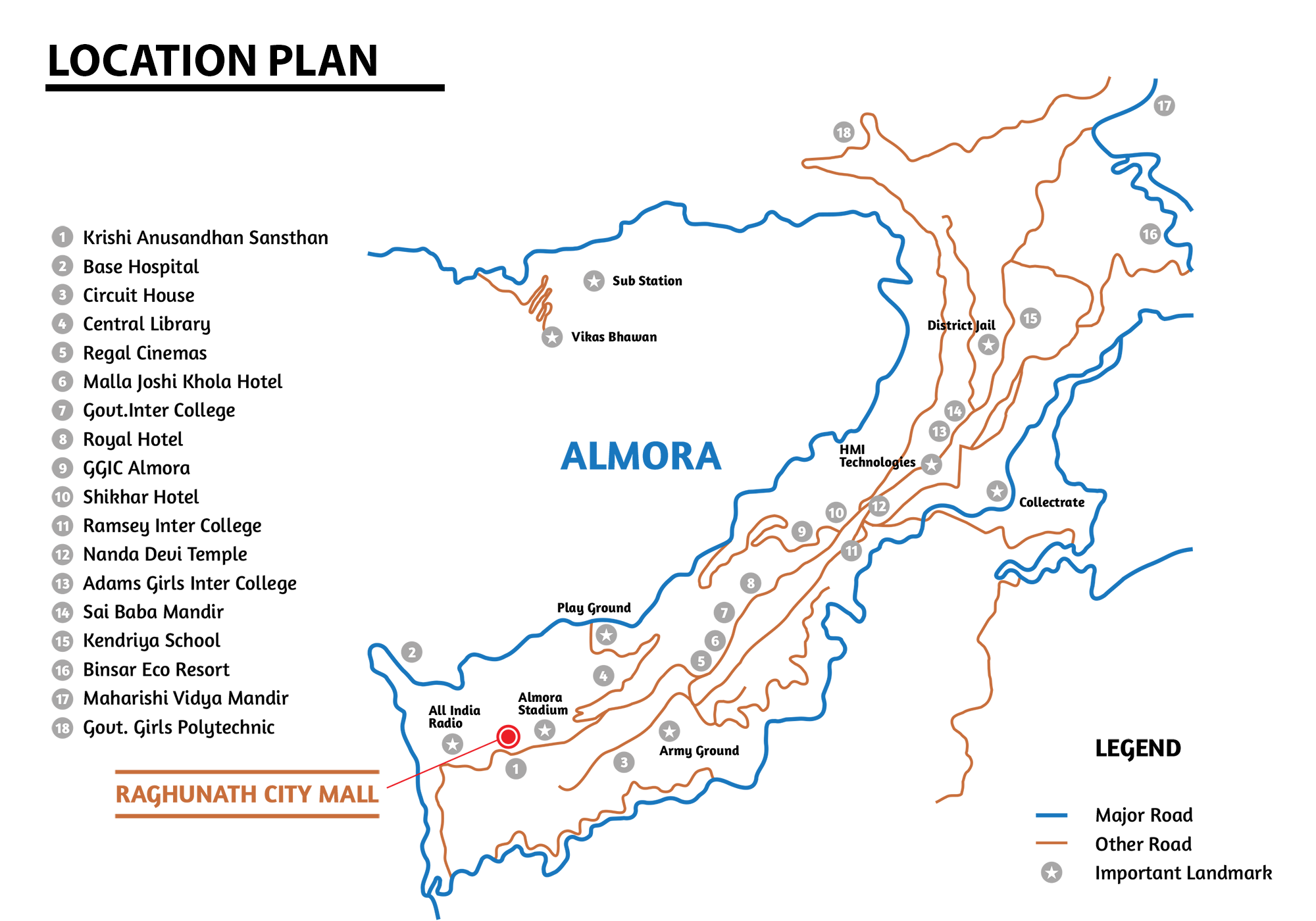 Comming Soon.


Comming Soon.